Overview
When I was about six or seven years old, I watched Back to the Future for the very first time. It quickly became my favorite movie (and remains as much), and I knew then that I wanted to one day own a DeLorean. After many years of semi-serious browsing and a little more serious research, it finally happened.
I am now the proud owner of a 1981 DeLorean DMC-12, VIN #5311.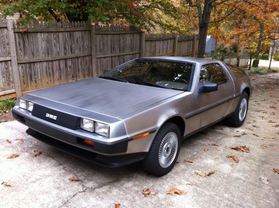 I decided I wanted to document the work and upgrades I'm doing to it, so this page will serve that purpose.